If you are purchasing from outside New Zealand using another currency, please click here 
Ordering within New Zealand
DVD Price: $27 including postage and packaging
CD Price: $14 including postage and packaging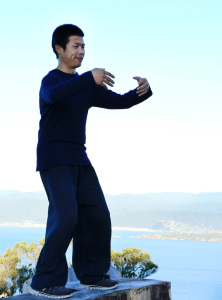 Payment is to the Zhineng Qigong Trust by direct credit or cheque.
We regret that two titles are currently unavailable: Lift Qi Up Pour Qi Down long and Body Mind Form long. We hope to have these back in stock shortly.
Select your order from the titles below, make your payment, then send the following information by email:
The titles of the CD(s) and/or DVD(s) you would like
Quantity of each if more than one
Total price paid @ $14 per CD, $27 per DVD
Your Name and Postal Address
Direct credit
Zhineng Qigong Trust
ANZ
060501 0931794 00
Put your name in the Particulars Code and Reference section
so it's clear the payment has come from you.
Cheque
Send your cheque to:
Zhineng Qigong Trust
75 Wadestown Road
Wellington 6012
Taiji Ball [DVD]

Product Code: TB DVD
$27

Lift Qi Up Pour Qi Down [DVD]

Product Code: LQU DVD

$27

Standing Form [DVD]

Product Code: SF DVD

$27

Lift Qi Up Pour Qi Down – short [CD]

[Peng Qi Guan Ding Fa] First Method (37 mins)

Product Code: LQs .

$14

Lift Qi Up Pour Qi Down – long [CD]

[Peng Qi Guan Ding Fa] First Method (50 mins)

Plus bonus relaxation recording (25 mins)

Product Code: LQl

$14

Three Centres Merge Standing Form – short [CD]

[San Xin Bing Zhan Zhuang] (44 mins)

plus bonus Relaxation recording (25 mins)

Product Code: 3CMs

$14

Three Centres Merge Standing Form – long [CD]

[San Xin Bing Zhan Zhuang (58 mins)

Product Code: 3CMl

$14

Body Mind Form – short [CD]

[Xing Shen Zhuang] Second Method] (65 mins)

Product Code: BMs

$14

Body Mind Form – long [CD]

Xing Shen Zhuang [Second Method] (114 mins)

$14

Product Code: BMl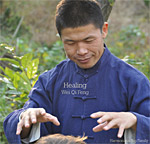 Healing [CD] (36 min)
with Pulling Qi [La Qi] (36 mins)
Product Code: H
$14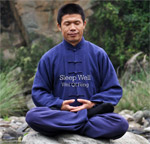 Sleep Well [CD] (29 mins)
with Pulling Qi [La Qi] (36 mins)
Product Code: SW
$14