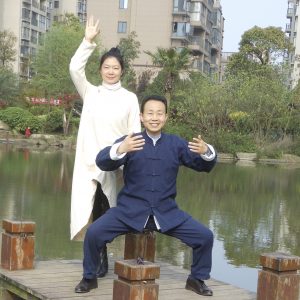 The visit of Masters Lu Zheng Dao and Wang Ling to New Zealand has been cancelled due to the coronavirus. A shortened workshop is being held in Wellington Friday 28 February to Sunday 1 March. Masters Ling and Lu will lead the afternoon sessions using an audio-visual link to a large screen. The mornings will be led by Patricia Fraser and will include recordings by Master Xi from a recent Healing Retreat in China.
Acupuncture New Zealand has approved 20 CPD hours for our shortened Wellington workshop.
Ling and Lu both graduated from the in-depth two-year Teacher Training in China many years ago. They have worked together ever since, and the sum of the two together is greater than each separately. They have the ability to cover many different aspects and elements of Zhineng Qigong theory and practice.
Read more and register at https://qigongtrust.org.nz/wellington-workshop/